2D view
When you view a work order on the 3D model, you can switch to 2D to see the P&ID.
Click 3D view and select 2D view. The work orders included in your scope are highlighted.
To go back to 3D view: Click on a piece of equipment in the P&ID, and you go to that location in 3D view.

Navigate​
Use your touchpad or mouse to navigate in 2D view. To zoom in, scroll while focusing on the area you want to zoom in.
Search​
To search for other P&IDs, start typing the document reference, and the result will be displayed as you type.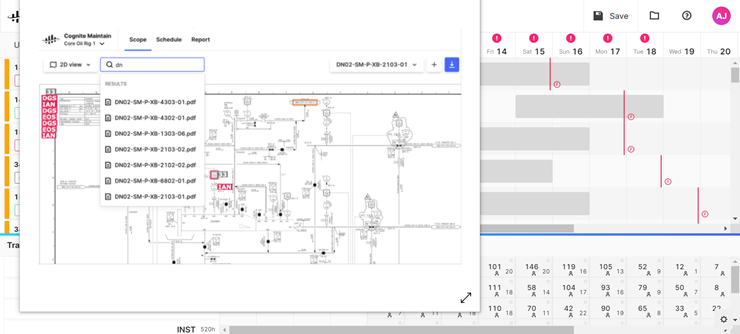 Generate scope list​
Click + to generate a new list of work orders in the displayed P&ID.
Download​
Click Download to download the mark-up P&ID.
Hide from document​
Click More options next to the list title and select Hide from 3D model.