Documents
With Discover, you can browse and analyze all types of documents, such as PDF files, spreadsheets, emails, and images. Use the Search field, the Polygon tool, or select a filter in the Documents list in the left pane to find what you're looking for. You can filter according to file type, document type, date range, and source. Save your search or add documents to a list of favorites.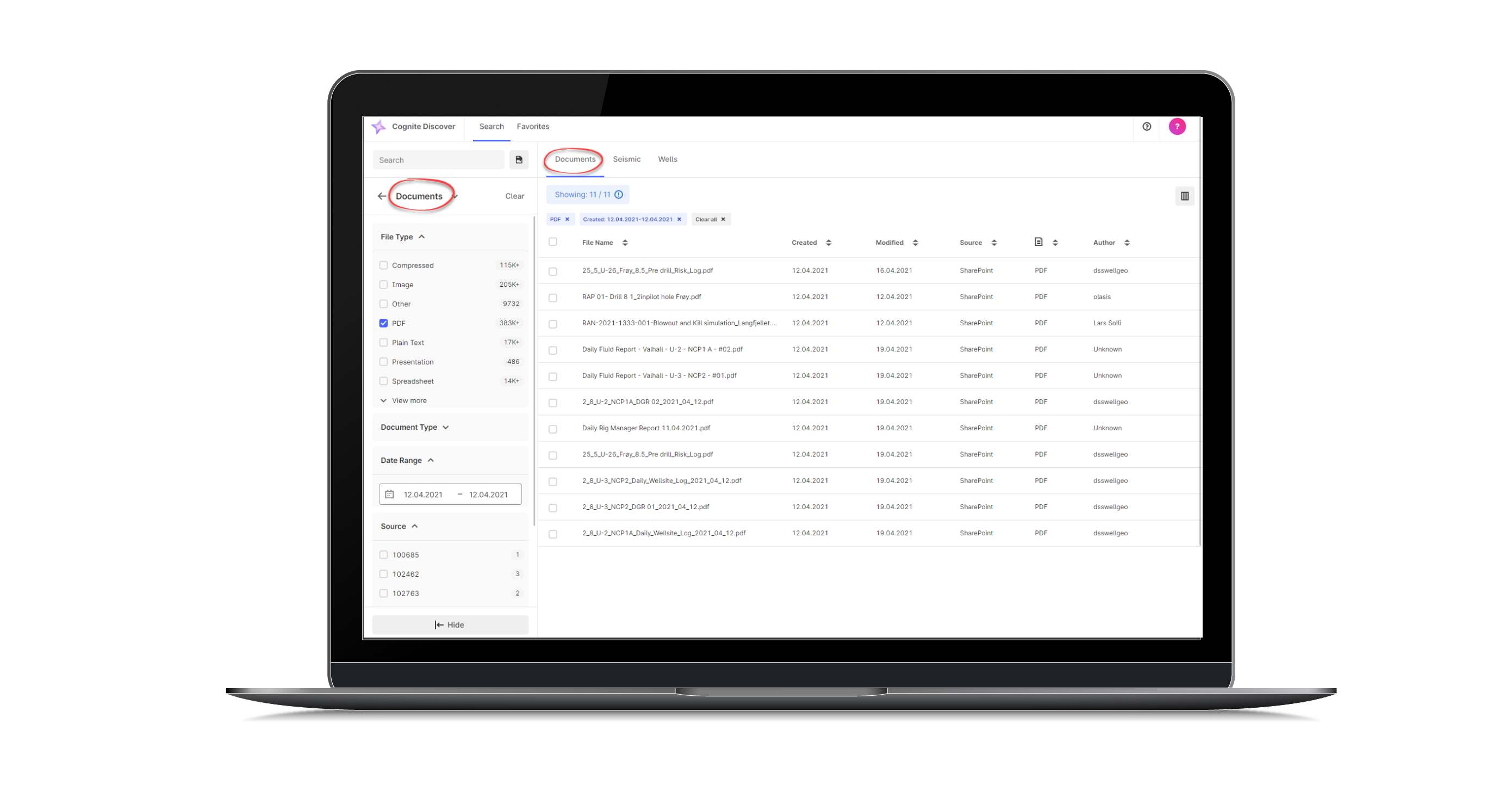 View, preview, and download documents​
Select a row and click Preview to open the first page of a document. Click View to see the entire file with all pages in a separate tab.
Flag incorrect document types​
If you find documents with the wrong document type, geographical tags, or sensitivity level, click More options (...) on a row and select Leave feedback to notify us of misclassifications.