Reorder groups
You can reorder groups to personalize your view in a shared space. You can, for instance, first show groups with an active alert, followed by groups with monitoring tasks but with no active alerts, and groups without monitoring tasks.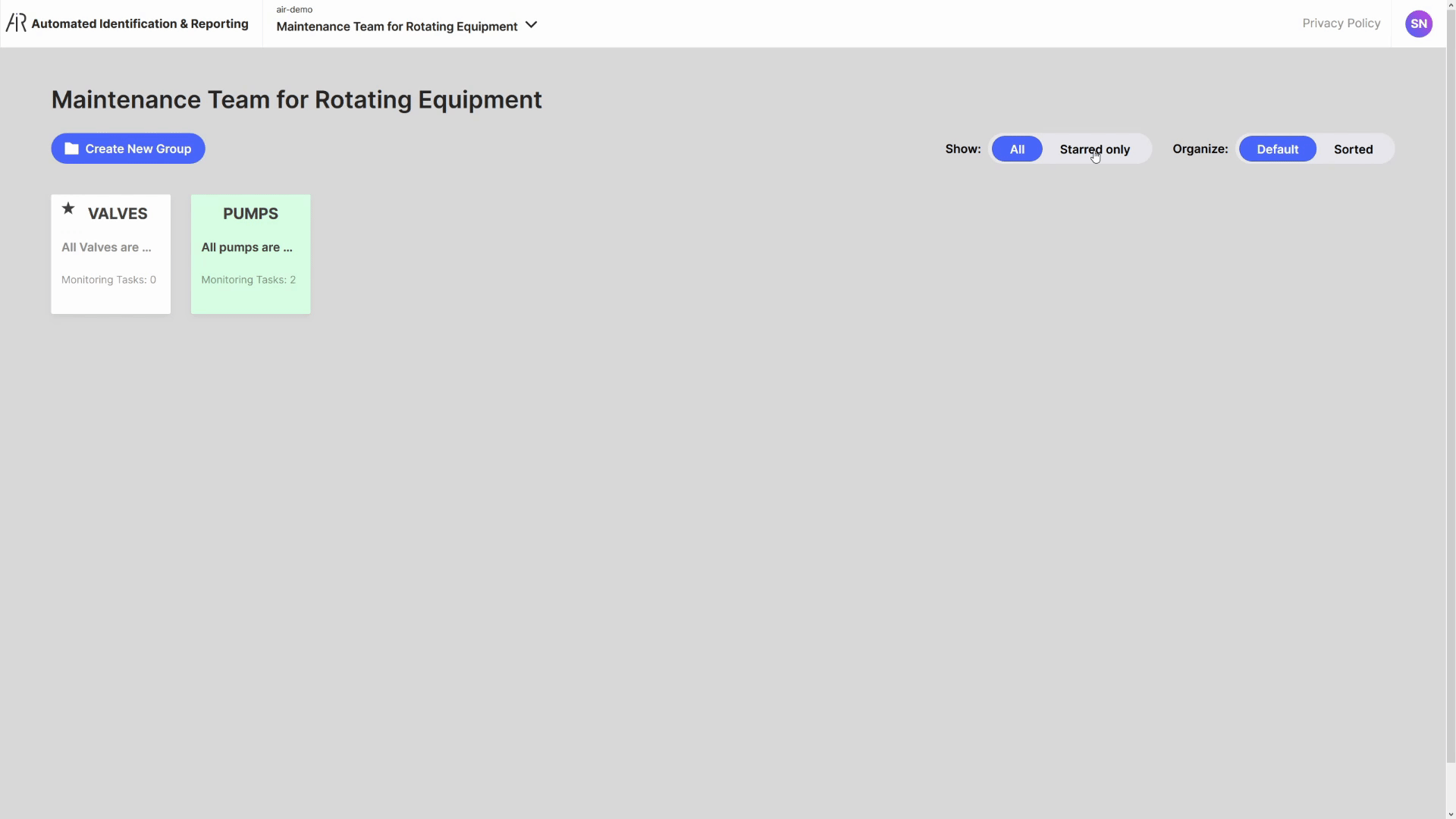 Navigate to AIR
Sign in with your CDF project name and credentials.
Click Starred only to see groups that you have starred (for how to star have a look at subscribe - same flow).
Switch between Default and Sorted view.