Investigate an alert
You can investigate alerts to decide if you need to take specific actions, such as creating an SAP notification or troubleshooting the alert in Cognite Charts.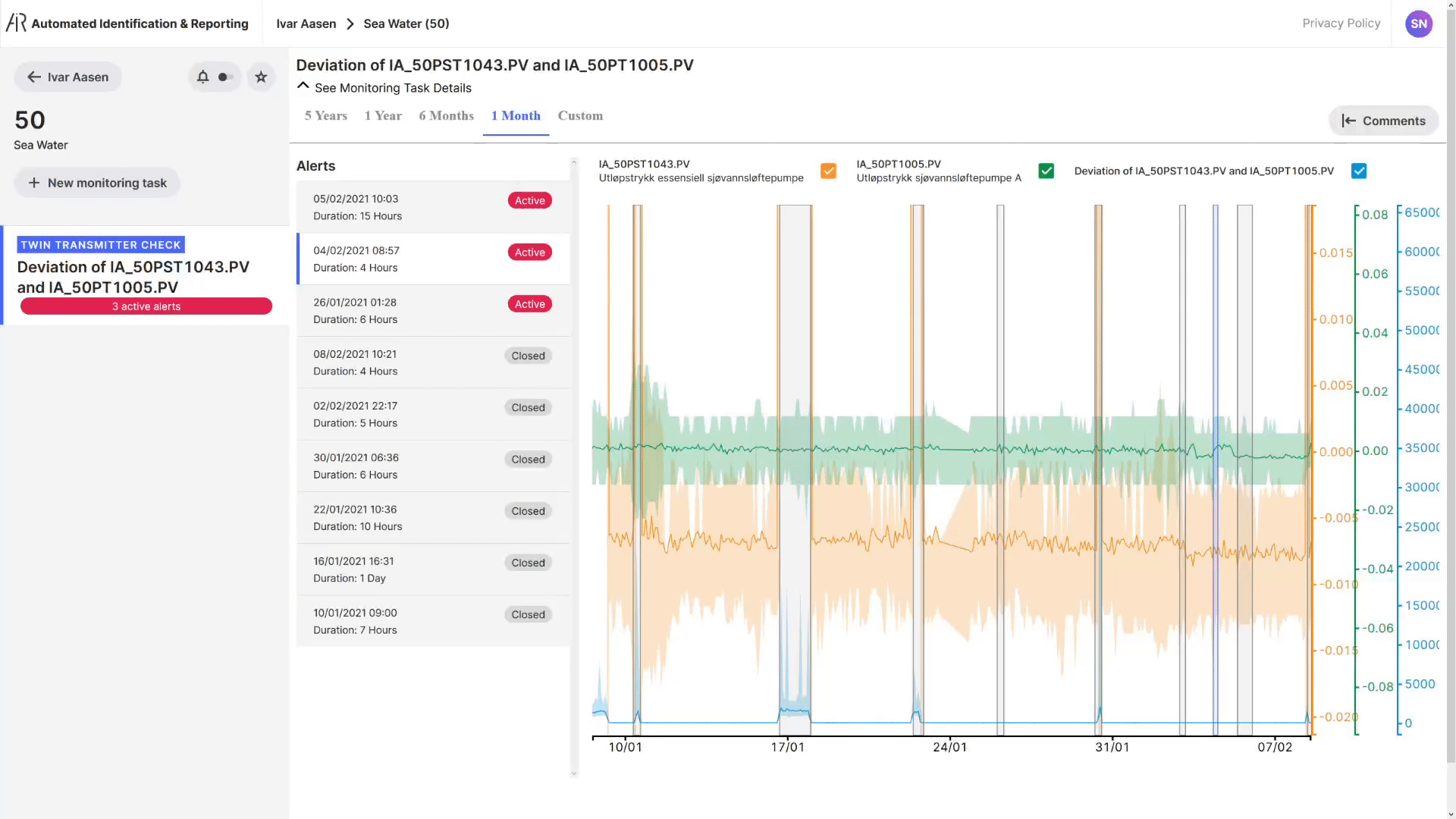 Click the link in the alert e-mail you have received, or navigate to AIR.
Sign in with your CDF project name and credentials.
Select a Group and a Monitoring task.
Zoom into the graph, play around with the legend, change the axis or use different time periods.
Click Open in Cognite Charts for further investigation or Open in Data Explorer for inspecting the alert.