Give feedback on an alert
Give feedback and rate alerts in AIR with the Feedback panel to improve the underlying model. You can change your rating at a later time and attach a note with details about the rating. The rating is only visible to you.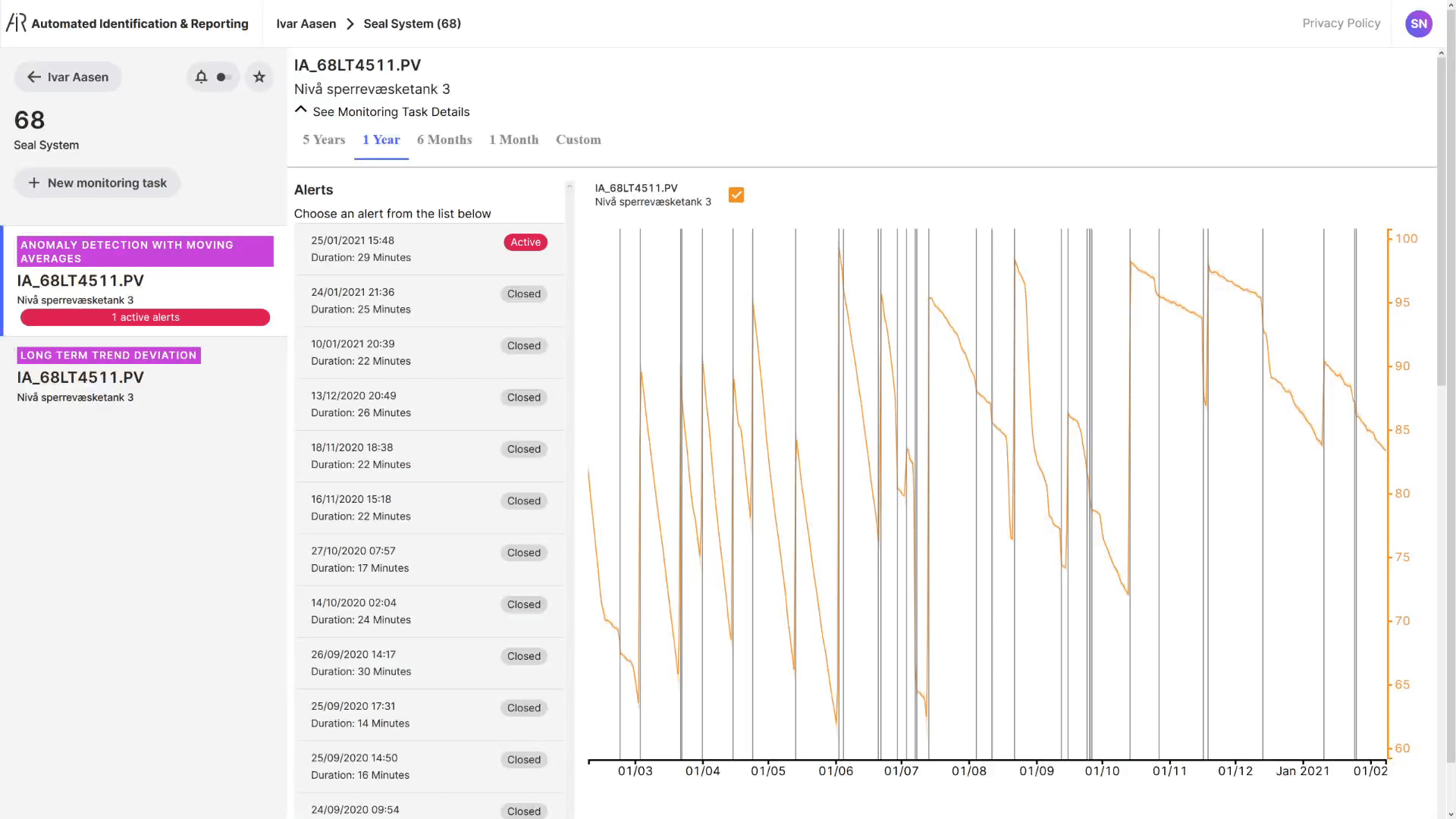 Navigate to AIR.
Sign in with your CDF project name and credentials.
Click Group > Monitoring task > Select alert > click Comments.
Select a number on the scale, write a note, and click Submit.
Click Edit to change your rating or your note, and click Submit.